Kris+ Game
A Game Designed to Shift User's Perception of Brand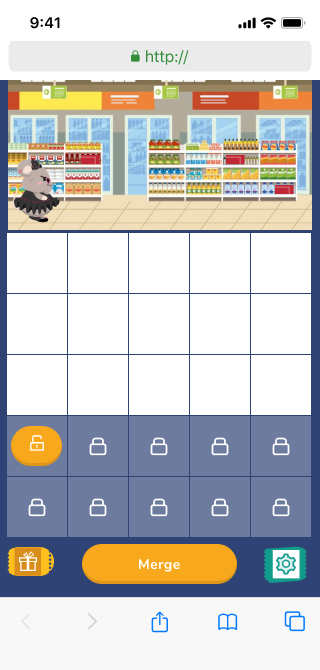 Context
This was a game done for Kris+ Lifestyle Rewards app (Client: Singapore Airlines), by Sqkii. The game was conceptualised as the games team, with the client listing out their key objectives and target audience. I was the sole UX designer for this project.


The target audience is primarily Singaporeans between age of 18-35, with objectives as listed.

Promote Kris+ offerings (i.e. discount, rebates, double dip) to drive user acquisition;

A minimum of 10% discount at partner merchants

Rebates for every payment made through the app

A possibility to save up for your next Singapore Airlines flight with your everyday spend

Change perception of 'miles' being only travel related; and

Drive transactions (i.e. privileges and deals) at Kris+ merchants.

Primary issues related to this project was 1) ensuring a low drop off rate and 2) tech integration
User Journey
To begin the project, I mapped out the user journey to see how I could simplify their journey to reach their most important goals with the product. In addition, it allowed the client to see entry points into their product (Kris+) and how the game serves to meet their objectives.
The entry points are represented by the green blocks, while the blue blocks represent points of the games that only players who have synced their Kris+ accounts can access.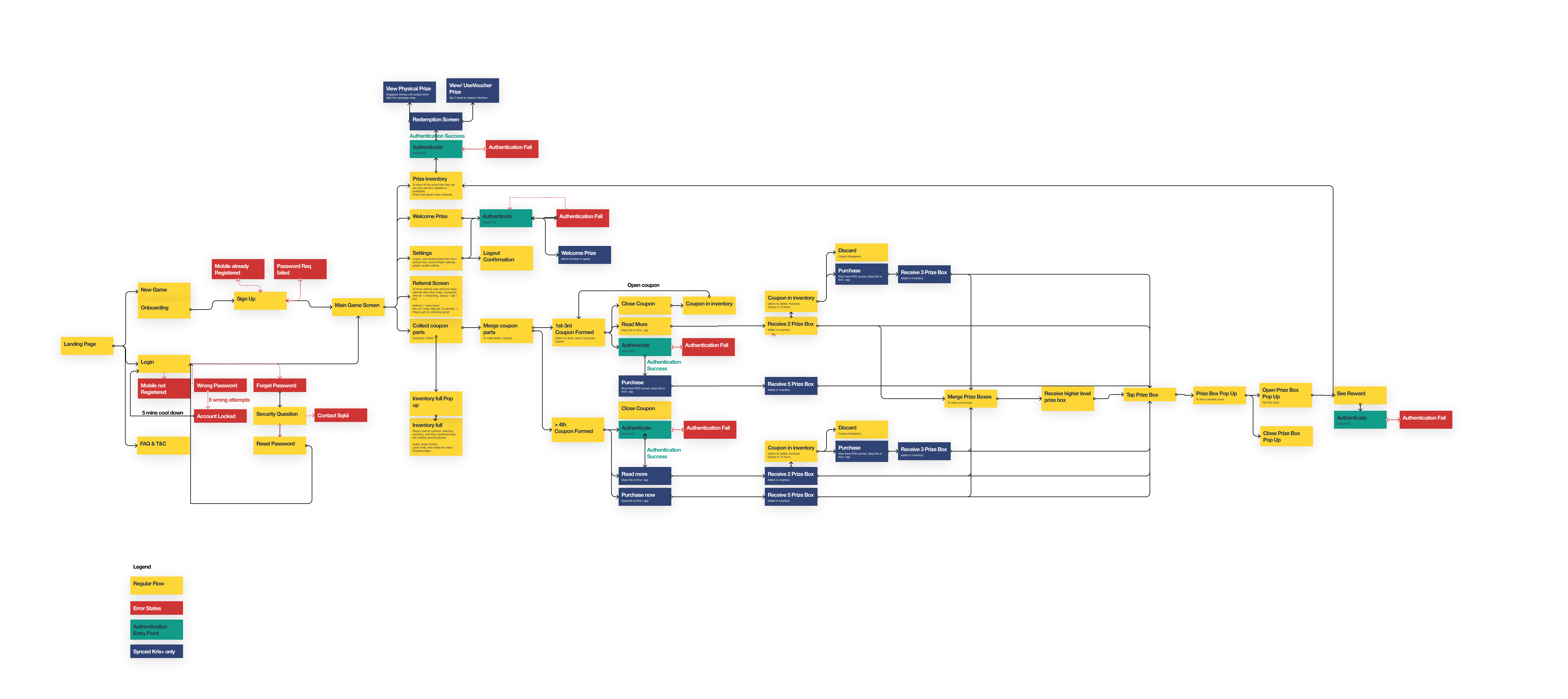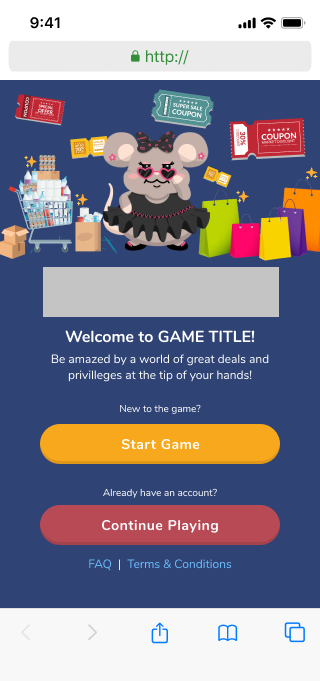 Wireframes
To allow the clients to visualise the entire game, I started by creating lo-fi wireframes on Figma based on the brand colour.
Problem 1
While coming up with the wireframes, the first problem I faced was that the client did not want an OTP function to verify user's mobile during sign up and forget password. This is due to the extra cost that would incur to them.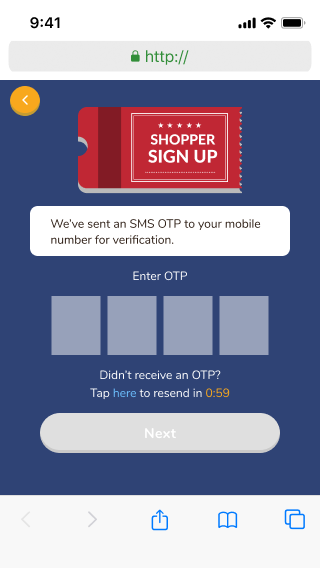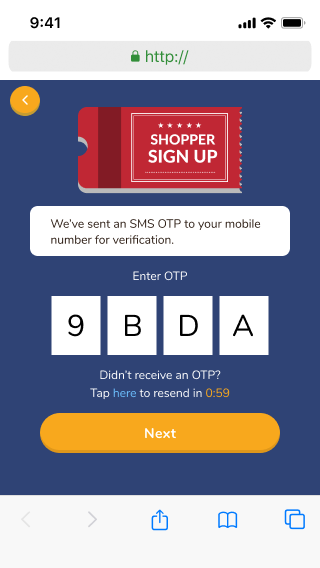 To solve this problem,
instead of an OTP function, I have switched it out to a security question that users will select and answer during sign up. They will be prompted with the same security question, in the event they need to reset their passwords
Problem 2
The second problem was with the main game play screen. The game works on web browser, and requires players to combine similarly sized coupons to form a full coupon. The two proposed game modes were either through 1) drag and merge or 2) tap and tap to merge. The team initially went with the latter, which yielded the following wireframes.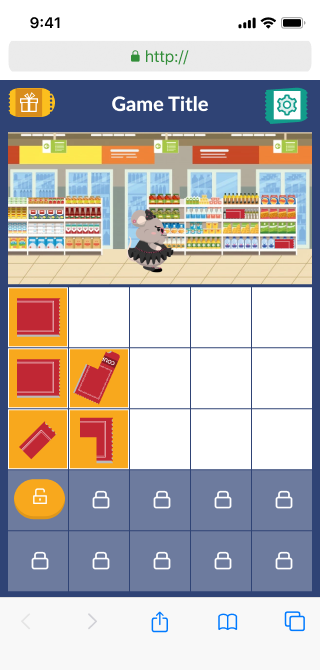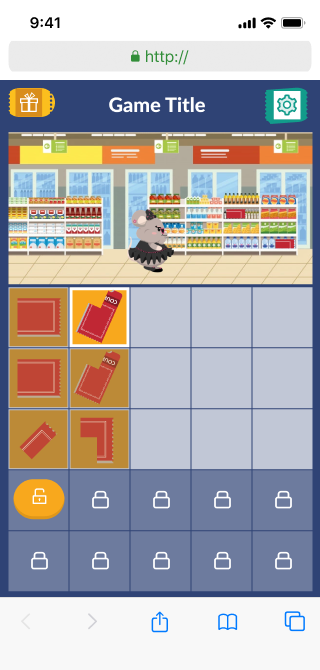 However, upon further examination, we realised there might be a need for players to reopen coupons,
so to solve the problem, I added a merge button so that players can enter the merger mode when they want to combine the coupons. The menu bar was also rearranged to be at the bottom, so that it will be easier for players to tap on them even if they were using just one hand.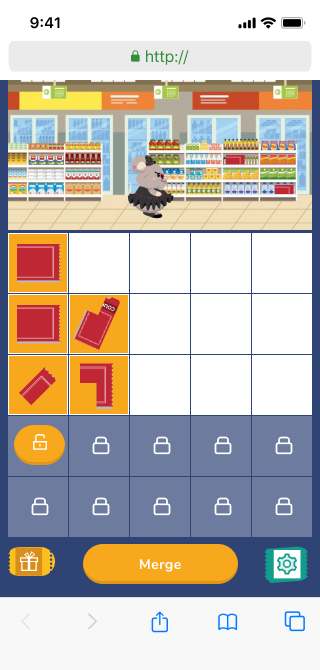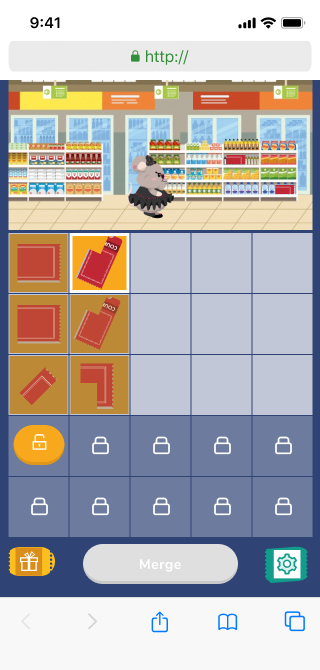 User Testing
After going through a series of internal and external playtests to test assumptions I had while designing the game, there were several inputs from players.
1) Players expected higher rewards when making a higher value purchase. While that doesn't come across as a user flow issue, it was something that I had to discuss with the Games Designer about since it is what the users had sounded out
2) In the settings, players were allowed to toggle between on and off background music and SFX. That was presumably sufficient, but players had mentioned that they preferred a slider rather than an on-off toggle. The change was discussed with Developers and thereafter, changes were implemented.
To this end, this is the final prototype of the product